Industry specialists in residential & commercial solar storage system design.
Let's make a brighter tomorrow
We specialise in providing commercial solar solutions to businesses of all sizes in any industry sector. We aim to deliver a seamless process that starts from the design all the way through to installation, with minimal disruption to your business operations.
There's no one-size-fits-all when it comes to solar panel systems. Our tailor-designed solar panel systems are based on your typical energy consumption and will effectively reduce your energy bill while maximising your return on investment.
Gain full visibility into your energy generation and consumption. You will have the peace of mind that your system meets the strictest safety standards and works at optimum efficiency.
We offer a range of solar batteries from critically acclaimed brands. Rest in the knowledge that you can harness the full potential of your solar panel system with Nepean Solar Solutions.
We are Western Sydney's leading company in comprehensive, personally tailored PV system maintenance services.
We have more than 35 year's of experience
Call us at
(02) 4760-0809
Why Nepean Solar Solutions
At Nepean Solar Solutions, we tailor design a solar system to suit your home or business requirements. By evaluating your typical energy usage and using advanced design software, we deliver a solar PV system that caters to your specific needs and budget.
Jim Hill, owner of the business, began in the solar industry in 2011 and has extensive knowledge and experience in this field. He went on to establish Nepean Solar Solutions in 2015, which operates in Penrith and services the greater Nepean and Hawkesbury region. We are an SMA power-up partner, and a Master Installation Company with the Smart Energy Council. Jim is also a member of the Clean Energy Council. Our team consists of fully qualified, licensed electrical contractors with full accreditation and extensive experience in the solar industry. 
We pride ourselves on using world-leading premium brands such as SMA, Fronius, Trina, Q-Cell and LG, as well as Tesla and LG Chem batteries. All our products are backed by manufacturer warranty to give you ultimate confidence in your system's performance. This enables us to also provide a 10-year installation warranty, for maximum confidence in your investment. 
For your peace of mind, we provide 24/7 monitoring of your system, and quickly respond to any malfunction alerts so you can always rely on your system to be working at its maximum capacity.
Enquiry
Getting started is simple as calling us or sending us an enquiry! One of our team members will get in touch with you to gather information and arrange a consultation. From the information you provide, we can draw up a preliminary design to bring along for our site visit.
Site Visit
One of our team members will complete a full inspection and evaluation of your site to find the most effection position for your install. Upon completion of his assessment, he will walk you through the best solar panel system for your needs as well as the process involved in installation. Using images of your roof, we can give you a preliminary visual representation of how your new solar panels will look once installed. We also calculate your payback period and offer advice on how to maximise your system usage so that you get your return on investment within 3 years (dependent of you utilising your system to its full potential). If you have questions about goverment rebates, feed in tariffs or any other aspect of solar PV systems, Jim will be happy to explain this to you in detail during the site visit.
Quote and Custom Preliminary Design
We will make the alterations to your design based on your site, needs and budget. Once complete, we will organise a time to present the installation quote to you. Prior to installtion, all approvals from your electricity network provider will be obtained on your behalf and an application will be made to your energy provider for solar metering configuration.
Installation
Upon quote acceptance, we can start installation in as little as 2 weeks (unless otherwise discussed). All installtions are completed by our team of in-house trained technicians who work to the highest professional standards. Jim will also attend to oversee the installation to completion, guaranteeing a high-quality finish. Installation includes connecting the inverter to the homeowner's internet network and setting up inverter monitoring. We also set up daily, monthly error notification reports, so we can monitor your solar system – all at no extra cost to you. Your PV system will be fully operational at the completion of installtion so you can immediately start enjoying your savings!
Post Installation
We don't expect you to figure it all out on your own after installation. Our trained technicians are available to assist with any questions relating to the operation and performance of your solar system. We are also happy to assist with electricity retailer price comparison or advice, selection and installation of battery storage solutions.
✔️ Reduce electricity bills
✔️ Cut maintenance costs
✔️ Utilise environmentally friendly and renewable energy
✔️ Receive government benefits
✔️ Benefit from security against blackouts
Need More Advice for Purchasing a New Solar System Check out the Clean Energy Council Buying Solar Guide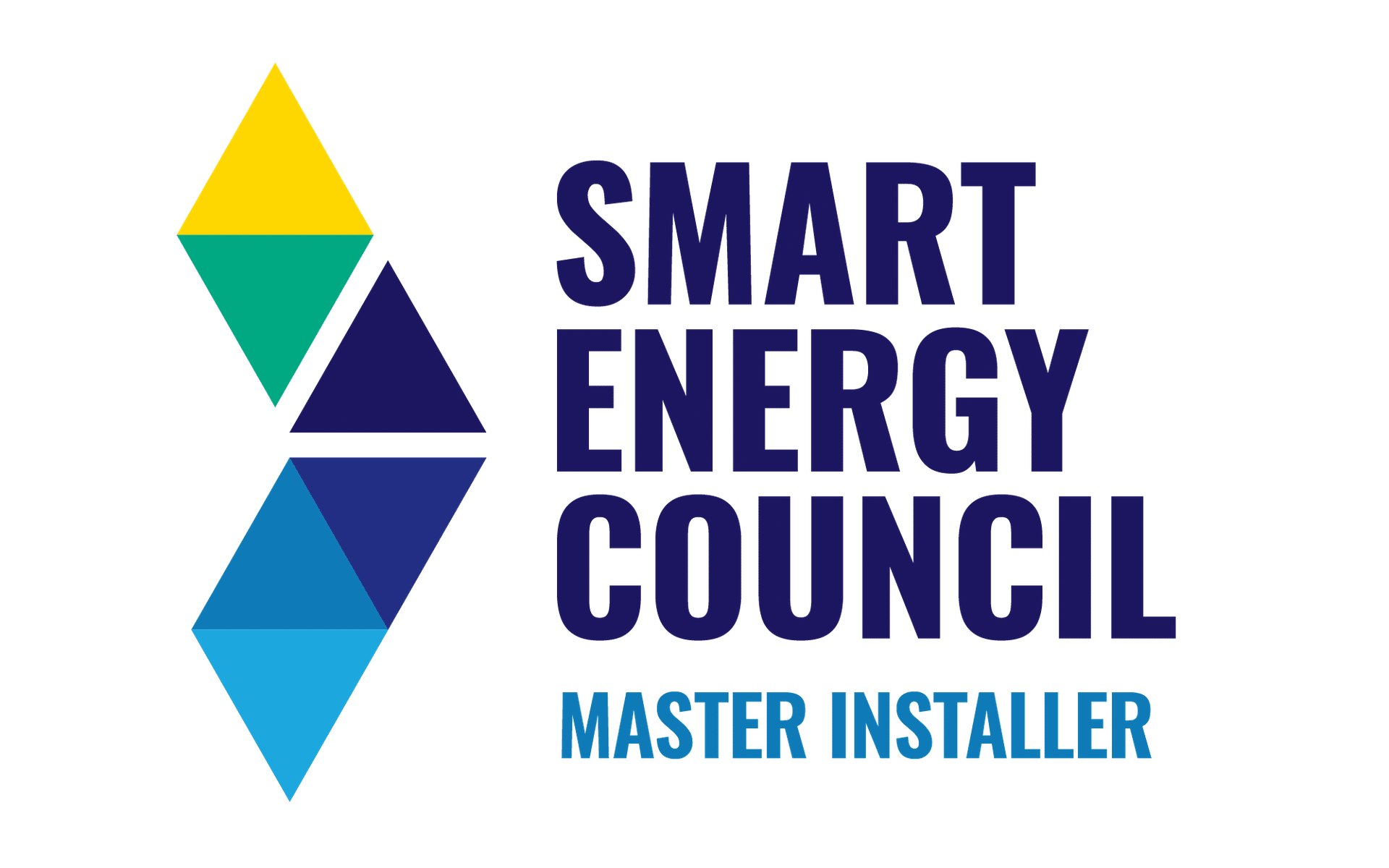 This project was designed with our clients' initial request to design a suitably sized, quality system on their new home in Twin Creeks.
Utilizing the best aspects for Solar generation throughout the day we decided to use a combination of LG Neon 2 330w monocrystalline solar panels and an SMA 15.0kW three-phase inverter. As their new home neared completion, they decided they would like battery storage to be added to ensure as much power generated but not used during the day, could be stored for their own use at night.
For the battery storage, we used an SMA SBS 5.0kW inverter and LG Chem 10.0kWhr battery.
Since the commissioning of the system in 2018 the clients have enjoyed generating and using their own electricity to run their household.
The clients in this design wanted a functional across multiple aspects on their new home in Twin Creeks.
Working to their request, we settled on a 15.0kW system with LG Neon 2 330w monocrystalline solar panels and a Solar Edge panel optimiser system. This system, as designed will generate more than 20,000kW's of electricity per year ensuring they reach their payback period with-in 3-years.
We have set this up with an option of a battery system to be added in the future.
North Richmond 6.6KW + Battery
When Ross and Wendy built their new home in North Richmond, they were looking for a suitable Solar and Battery combination that will cover their daily power use, ensure any unused Solar electricity could be stored for use at night and to provide power for when they encountered a power outage in the area.
We designed and installed a system using Trina Honey 275w panels and a Solax Hybrid inverter coupled with an LG Chem 10.0kW LV battery.
NSW Ambulance Super Station
This is one of the 11 systems we deigned and installed across the Sydney Metropolitan area for Kane Constructions, Freshwater Electrical and NSW Health.
The Ambulance Supercentres had set rigid tender requirements in their brief and a tight time frame had to be met with a strong emphasis on Safe Working Practises throughout the project. Keeping in mind that these stations are working environments, there was not be zero interruptions to the day to day running of the Ambulance Stations.
Nepean Solar Solutions not only won the tender with a design that exceeded the brief but carried out the installations without delays or defects and most importantly, incident and interruption free.
We used a combination of 120 Trina Honey panels, 20kW Solis 4MPPT inverters and Clenergy mounting systems.
Working closely with Greenwood Solutions in Melbourne, we designed and installed compliant Grid Protection Units to satisfy the secondary protection require by the Network Providers in the relevant areas.
This commercial building in Silverdale is the home of Banmere Trailer manufacturers and repairers. Alan and Deidre were looking to reduce the electricity costs to their business and decided to make use of the spare space on their roof to do so.
We designed a 14.0kW system with Suntech 325w monocrystalline solar panels and an SMA 12.0kW three-phase inverter. We chose Clenergy as the mounting system.
Ensuring the business operation was not interrupted, we carried out some of the final connection and metering works out of hours.
A 6.60kW Solar System in Glenmore Park using Trina 330w Honey Split-Cell panels with an SMA 5.0kW single phase inverter. The mounting system is by Clenergy and the owners have a suitable sized system maximising the limits placed on them by the local Network provider and minimising their power costs.
Here's What Our Customers Have to Say About Us
"No regrets here! From initial presentation through to install these guys were brilliant and exceeded all of our expectations. 
Jim is so knowledgeable, honest, patient and takes such pride in his work and Customer satisfaction.  
The technician/installer was top notch, again so much pride and care went into his work also. 
So glad we chose Nepean Solar, we would have no hesitation in recommending them to anyone looking for an exceptional system."
Rose Granada
"From Admin to installation these guys are amazing. Jim and the team were fast and efficient.
My husband and I did a lot of homework and research on solar installation, We found Nepean solar are the best of the best.

Yes ! There were other companies that were cheaper or closer to home however we found Neapen solar sulousion deliver our needs with patience and with a positive attitude.
They were professional and kept us informed every step of the way. 10 out of 10."
Dantray Bezzina