Penrith's Favourite Solar Energy Solutions Company
We are a local solar energy solutions company based in the Penrith area of West Sydney.
We service areas including Penrith and surrounds, Blue mountains, Hawkesbury and beyond.
A long-term resident of the Penrith / St Mary's area, Jim Hill has spent many years developing strong ties within the local community.
Since establishing an electrical contracting business in 1989, Jim has trained well over 40 apprentices and seen them successfully graduate in their trade. He's gained extensive rural and interstate experience in the electrical field as well as superior consulting experience, and has been responsible for rebuilding several established businesses.
Now the proprietor of Nepean Solar Solutions, Jim is combining his business management strengths with his keenly developed industry skills to deliver tailored solar energy solutions throughout the greater Penrith area.
Jim and his team of qualified electricians are local tradesmen who take pride in their work and offer quality service and workmanship. Jim's team are employees, not 'cheap contractors' looking for ways to cut costs and corners.
What makes the Nepean Solar Solutions team different is that when you book a consultation, you meet with Jim, the owner of the business, not a pushy sales rep. To Jim, finding the right energy solution for his clients is a priority, not selling a product for an easy commission. He meets you in your home and designs an energy-efficient solution to suit your energy needs and your budget, and personally arranges the delivery and installation of your system, overseeing the project to ensure that all regulations and industry requirements are met. He personally guarantees all installations and backs this up by providing his personal mobile and office numbers on all his marketing material.
You can't get more personal than that.
At Nepean Solar Solutions, we tailor design a solar system to suit your needs.
We achieve this by evaluating your energy usage to determine what system design will work best for you.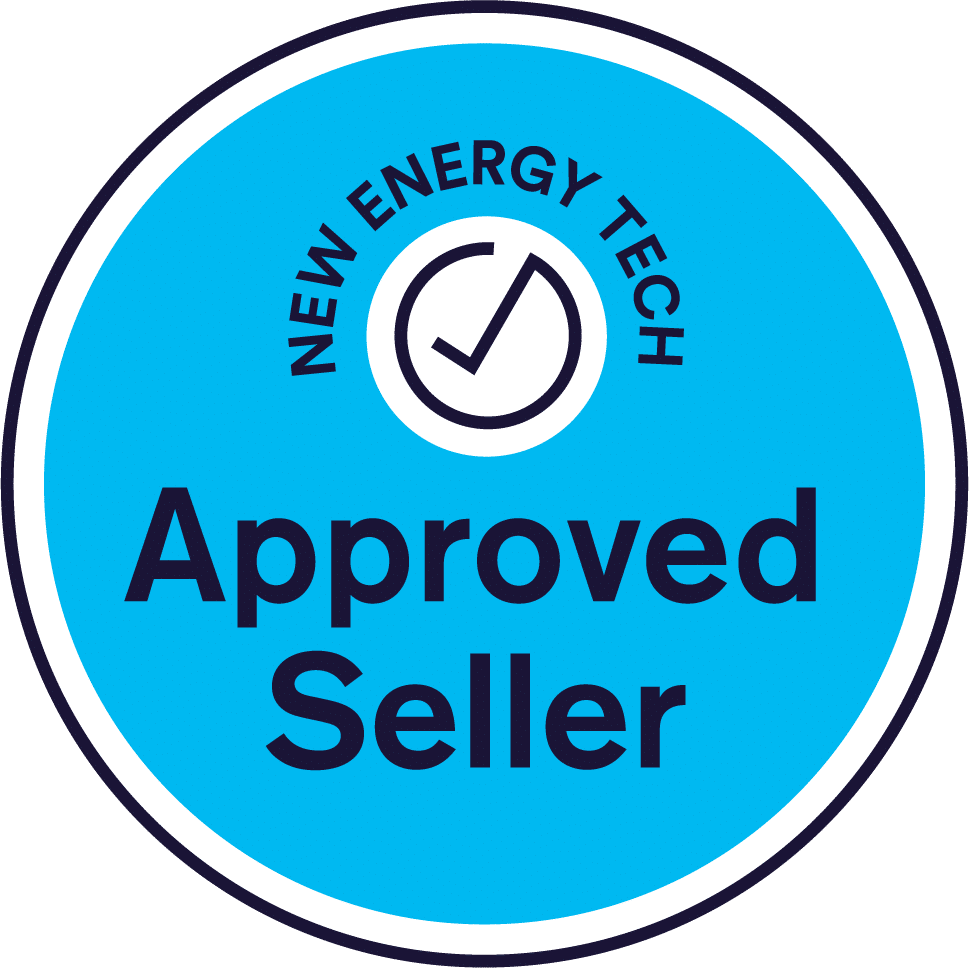 Premium Hardware
Choose Nepean Solar Solutions and rest assured that we will deliver quality services of the highest professional standard. We use world-leading premium brands catering to a range of budgets to give you ultimate confidence in your investment.
10 year warranty on solar installations

Warranty on solar panels

*

Warranty on solar monitoring systems

*
* Varies depending on the brand used.
Fully Accredited
Clean Energy Council Accredited Solar PV and battery storage designers and installers.

New Energy Tech Approved seller of  solar, battery storage, EV chargers and more

Recognised as a Master installation company with the Smart Energy Council
Trained Professionals
Our team comprises of fully qualified and licenced electrical contractors with lots of pride in providing superior, personalised customer service. When you contact us, you will speak with the business owner himself, Jim, who will walk you through the ins and outs of solar panel systems including costs, feed in tariffs, government rebates, and so on. Jim will also personally attend your home on the day of installation to ensure that everything runs according to plan.
Nepean Solar Solutions is dedicated to bringing renewable, cost-effective solar energy solutions to homeowners and commercial businesses alike.
Professional advice
Personal Service
Tailored Design
Guaranteed results
Quality workmanship
Reliable products
Here's What Our Customers Have to Say About Us
"No regrets here! From initial presentation through to install these guys were brilliant and exceeded all of our expectations. 
Jim is so knowledgeable, honest, patient and takes such pride in his work and Customer satisfaction.  
The technician/installer was top notch, again so much pride and care went into his work also. 
So glad we chose Nepean Solar, we would have no hesitation in recommending them to anyone looking for an exceptional system."
Rose Granada
"From Admin to installation these guys are amazing. Jim and the team were fast and efficient.
My husband and I did a lot of homework and research on solar installation, We found Nepean solar are the best of the best.

Yes ! There were other companies that were cheaper or closer to home however we found Neapen solar sulousion deliver our needs with patience and with a positive attitude.
They were professional and kept us informed every step of the way. 10 out of 10."
Dantray Bezzina